Oh my god! Its been ages since I updated my blog. I have been absolutely CRAZY busy with work. I also went away for my birthday to Lebanon..amazing trip I will blog a bit about that later.
I am planning on doing lots of tutorials during the holidays so stay tuned...
In the meantime a quick review on a new foundation iv been using...
Benefit Some kinda Gorgeous foundation faker!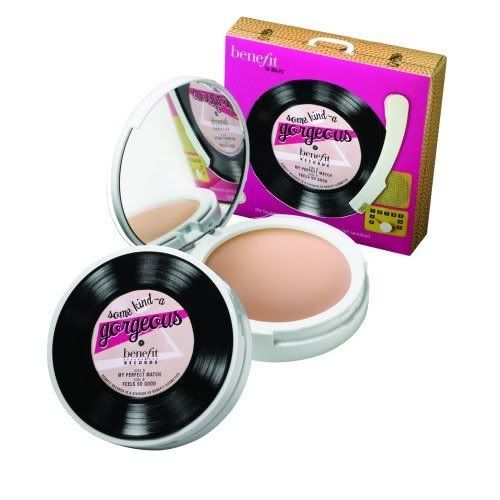 I picked this up the other day in a little gift set which came with Bad Gal lash and Coralista blush (which is absolutely gorgeous by the way) and i decided i would try out this foundation.
Okay so at first its not an actual foundation. Its more of a tinted moisturizer with a light -med coverage. It is very silky and liquid but dries to a complete powder matte finish. I really like it. Its light and airy and great if you don't like too much coverage and want to look as natural as possible (like me ).
I wouldn't recommend it to anyone who wants or needs coverage but you can simply go over blemishes with a concealer. I believe that foundation is not for coverage its for evening out skin tone, and concealer is to be dotted where needed for that beautiful flawless look.
Anyway, it comes in 3 shades which isn't great but kind of works somehow. I'm not sure the darkest shade would work for women of color because it might turn ashy.
I do like this very much and i feel as its long lasting as well.
Try it out! I got the one in medium.
xxx